Forest Laboratories Inc. (NYSE:FRX) reported a loss and missed Wall Street's expectations, coming up short on the revenue analyst estimate. Net income decreased to a loss of $153.6 million (loss of 58 cents per diluted share) in the quarter versus a net gain of $278.44 million in the year-earlier quarter. Revenue decreased 40.24% to $722.7 million from the year-earlier quarter.
Forest Laboratories Inc. reported adjusted net loss of 21 cents per share. By that measure, the company missed the mean analyst estimate of a loss of 14 cents per share. It missed the average revenue estimate of $761.95 million.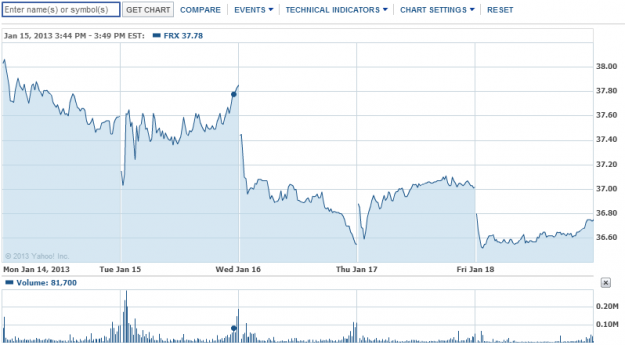 Start 2013 better than ever by saving time and making money with your Limited Time Offer for our highly-acclaimed Stock Picker Newsletter. Click here for our fresh Feature Stock Pick now!