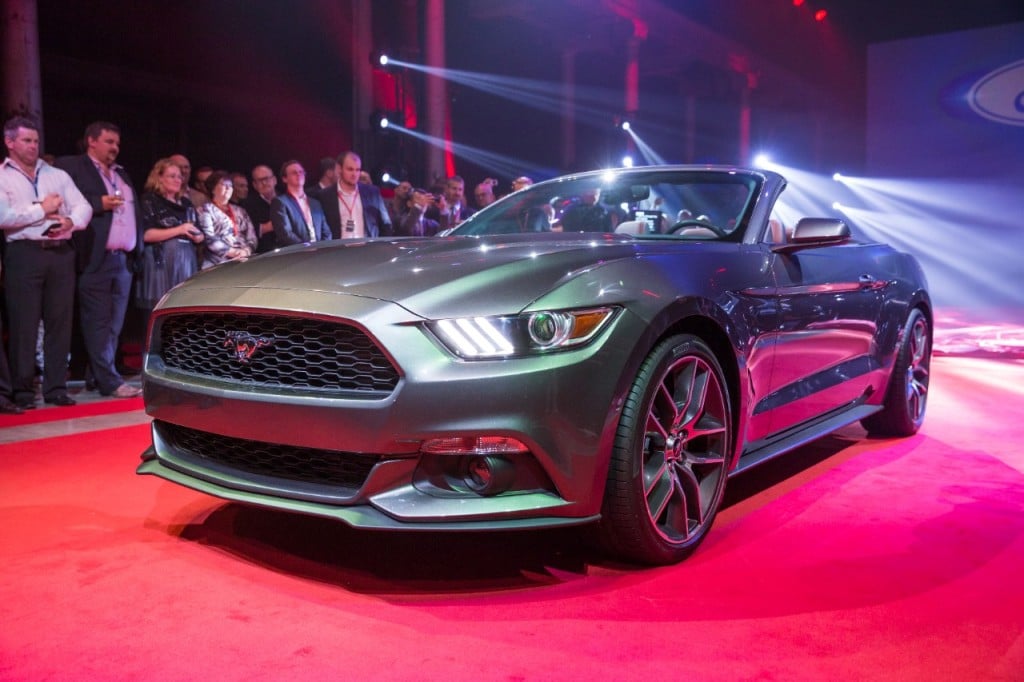 Ford (NYSE:F) has stated its intention of making the 2015 Mustang a global car that appeals to customers in every time zone. Therefore, it seemed appropriate that the automaker pulled off the wraps on the 2015 Mustang convertible simultaneously in Sydney, Barcelona, and New York. The convertible by necessity doesn't have the fastback design of the coupe, yet its faster retracting time and style upgrade are destined to make it a winner with Mustang lovers everywhere.
Ford's halo car will shed its top twice as fast as the current-generation model. In fact, Ford claims the automobile has "a sleeker profile" when the top is down. An insulated cloth top that comes standard will give the convertible "a more upscale appearance" when the top is up, Ford said in a company statement, while the multi-layered material will ensure a quieter ride.
The 2015 Mustang will have three engine options in both convertible and fastback coupe: the base 3.7-liter V6 capable of 300 horsepower on 270 pounds-feets of torque; a 2.3-liter four-cylinder EcoBoost (305 hp, 300 lb-ft torque); and a 5.0-liter V8 Ford says will generate more than 420 hp on 390 lb-ft of torque. The difference will come in the back-cabin design of the convertible.