Here's your Cheat Sheet to this week's top mergers and acquisition news:
Cisco Systems (NASDAQ:CSCO): Current price $20.90
Chief Executive John Chambers says that even though his company has $46 billion in cash, he will no longer use it to purchase domestic companies. The apparent reason for this is that some 80 percent of the funds are in overseas accounts and if the money is spent in the United States, 35 percent will go to the IRS. Chambers has for several years been trying to get the government to modify the tax rule, which he maintains prevents him from employing more American workers. For the meantime, the executive says that he has ceased shopping for acquisition targets in the U.S. as well.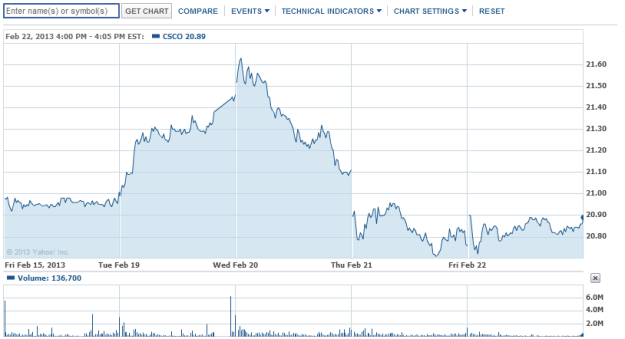 Are these stocks a buy or sell? Let us help you decide. Check out our Stock Picker Newsletter now.