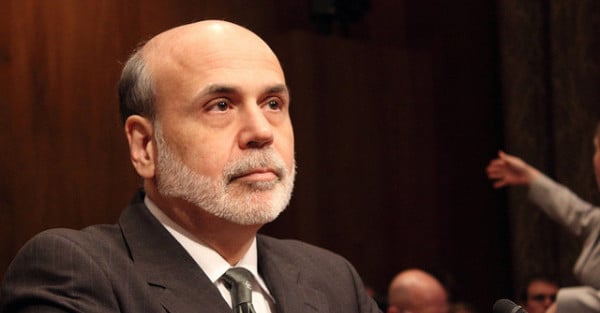 Ben Bernanke is a popular guy right now. As chairman of the U.S. Federal Reserve, he has been in the media spotlight since he took the oath in 2006. In the wake of the financial crisis in 2008, that spotlight focused itself into a laser, and Bernanke's been cooking in the heat for half a decade.
This week, Bernanke submitted the July 2013 issue of the biannual Monetary Policy Report and testified before both the House Financial Services Committee and the Senate Committee on Banking, Housing, and Urban Affairs. The testimony provided members of Congress with the opportunity to put questions to the chairman about the financial stability of the United States, economic outlook, and about how the Fed plans to conduct monetary policy going forward.
Initial market reaction to Bernanke's testimony before the House on Wednesday was positive, as the chairman articulated a dynamic and accommodative monetary policy aimed at servicing the Fed's dual mandate of maximum employment and price stability. On Thursday, he seemed to drive his point home — assisted by strong corporate earnings, the Dow Jones Industrial Average broke a new intraday high.
So what did Bernanke have to say that the market found encouraging?