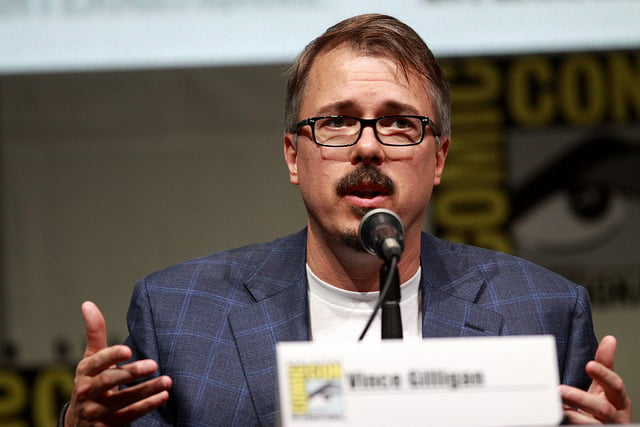 Vince Gilligan, the now legendary showrunner for the recently concluded AMC series Breaking Bad, is set to be featured heavily in The Hollywood Reporter's October 25 magazine along with various exclusive online videos currently up on the publication's website. A candid Gilligan talked at length about self-doubt and anxiety, the upcoming Breaking Bad spinoff and his new CBS show Battle Creek, and his desire to direct a western film despite dozens of studio pitches.
But not everything was so serious in THR's fascinating profile of Gilligan, as he took time to sit down with THR's Aaron Couch and talk about four Breaking Bad theories — which ranged from interesting to flat-out strange — and whether they were true or false in his mind.
Here's what Gilligan had to say about some of the theories and myths going around following the conclusion of Breaking Bad. You can also check out the short video over at THR.
[Spoilers Ahead]