The Boeing Company (NYSE:BA): Current price $74.25
The whistleblower Michael Leon is being quite explicit regarding his fear about the use of lithium-ion batteries on the 787 Dreamliner, saying that, "These lithium-ion batteries are heat intolerant. Too much heat on those things, they will go into a thermal runaway, they will explode, it will be a nightmare." Leon is a former employee of Securaplane Technologies in Tucson, who was sacked in 2007 for repeated 'misconduct', which he says it was in retaliation for speaking his concerns about the batteries, but when he took Securaplane to court, he lost in a federal administrative court. Presently, Securaplane manufactures the charging system for lithium-ion batteries used on 787 Dreamliners.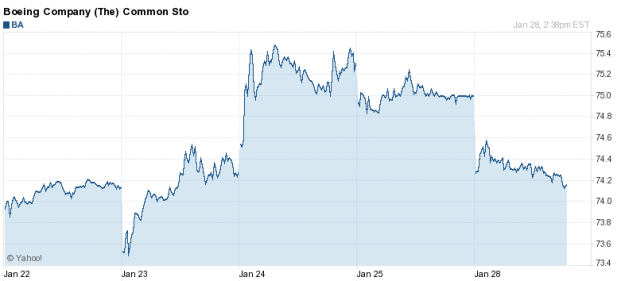 Are these stocks a buy or sell? Let us help you decide. Check out our Stock Picker Newsletter now.