Mattel (NASDAQ:MAT): Current price $37.48
A previous $80 million jury decision against the toy manufacturer Mattel was thrown out Thursday by the 9th United States Circuit Court of Appeals in San Francisco, which also removed $85 million in enhanced damages imposed by a lower court judge. The suit was over trade secret claims in regards to Bratz dolls that had been won by MGA Entertainment. However, the 9th Circuit kept in place in excess of $100 million in attorney's fees won by MGA.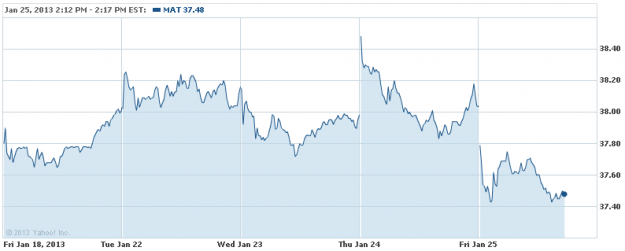 Are these stocks a buy or sell? Let us help you decide. Check out our Stock Picker Newsletter now.