General Motors Company (NYSE:GM): Closing price $28.83
Chairman and Chief Executive Dan Akerson announced Monday that GM will shell out $600 million for upgrades at its assembly plant in Kansas City, an investment which he believes will ensure the factory's long-term viability. Building of  a new 450,000-square-foot paint shop, stamping press and efficiency enhancements at the Fairfax Assembly Plant will commence in 2013 and should take about two years for completion.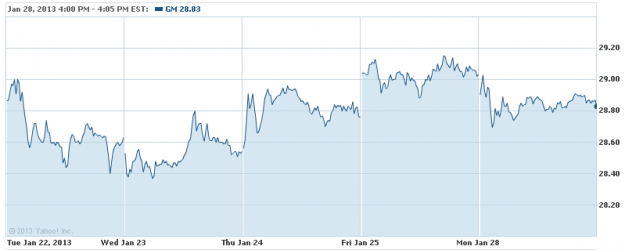 Markets are at 5-year highs! Discover the best stocks to own. Click here for our fresh Feature Stock Pick now!