Delta Air Lines (NYSE:DAL): Closing price $13.75
Governor Jack Dalrymple of North Dakota announced that Delta has received its first shipment of Bakken crude oil at its refinery in Trainer, Pennsylvania. The airline is the latest domestic firm to capitalize on North Dakota's growing energy industry, using Bakken crude to enhance profits and keep the 400 jobs at its refinery. The crude oil will be refined into jet fuel for flying Delta's airplanes.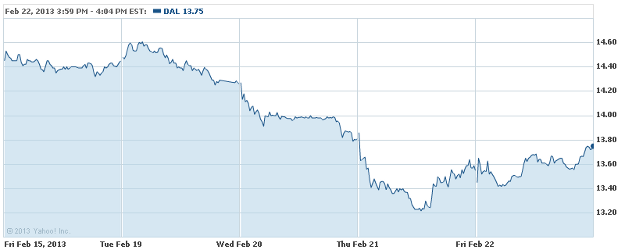 Are these stocks a buy or sell? Let us help you decide. Check out our Stock Picker Newsletter now.