The Royal Bank of Scotland Group (NYSE:RBS): Closing price $10.64
After political pressure to target someone prominent, the chief of the firm's investment bank will forfeit some £4 million in past share awards for the group's involvement in the worldwide Libor-rigging scandal. Sky News reported Tuesday that John Hourican, who was recruited to rescue the company after it was bailed out by British taxpayers in 2008, will surrender the share options awarded to him based on past performance. However, he will receive a year's salary in lieu of notice, worth about £700,000. Hourican will leave the bank at the end of February, having managed a massive winding-down of RBS's investment banking operation during the last four-and-one-half years.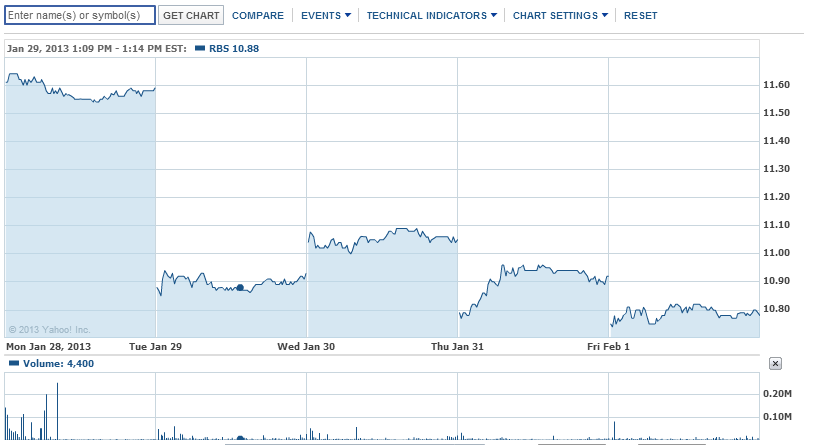 Are these stocks a buy or sell? Let us help you decide. Check out our Stock Picker Newsletter now.