Pfizer (NYSE:PFE): Closing price $27.28
Zoetic, which is Pfizer's animal health spin-off, has priced its initial public offering at $26 per share, which is a bit above the expected $22 to $25 range. The shares will likely be traded on the New York Stock Exchange on Friday under the symbol "ZTS."
J.P. Morgan, BofA Merrill Lynch and Morgan Stanley are leading the offering.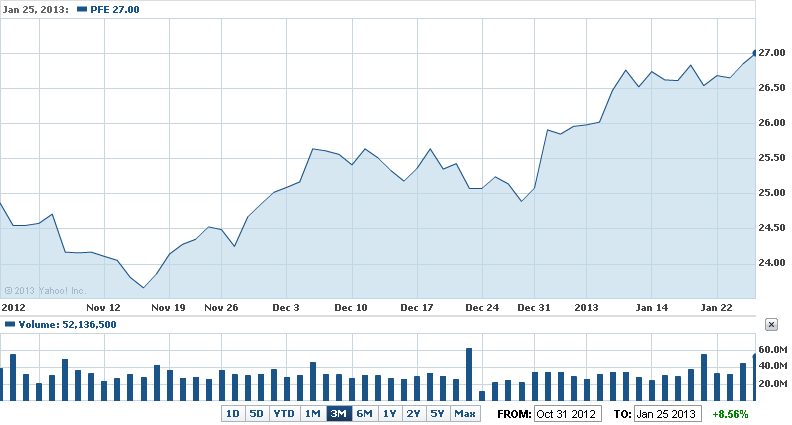 Markets are at 5-year highs! Discover the best stocks to own. Click here for our fresh Feature Stock Pick now!