Oncolytics Biotech (NASDAQ:ONCY): Closing price $3.55
On Monday, the company announced a poster presentation that covers positive preliminary results from a Phase I evaluation examining the intravenous administration of Reolysin in combination with Folfiri in patients suffering from metastatic colorectal cancer (REO 022). The results were presented at the ASCO Gastrointestinal Cancers Symposium in San Francisco, which took place from January 24th through the 26th.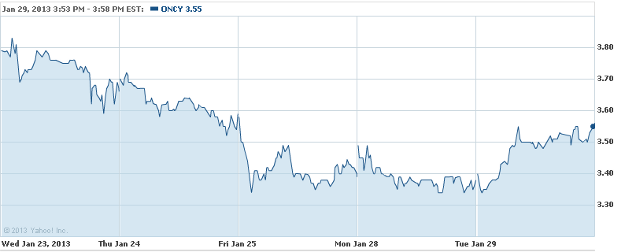 Markets are at 5-year highs! Discover the best stocks to own. Click here for our fresh Feature Stock Pick now!