PharmAthene (AMEX:PIP): Closing price $1.18
On Thursday, PharmAthlene said that the Delaware Supreme Court heard oral arguments in connection to both parties' appeal in its ongoing litigation against SIGA Technologies which is contesting a May 2012 award of 50 percent of the net profits over a period of ten years from all sales of SIGA's smallpox antiviral therapeutic, Arestvyr, and related products. The net profits award would start after SIGA receives the first $40 million in net profits as well as a portion of the Company's attorney's fees and other costs. In reaction to SIGA's appeal, PharmAthene cross-appealed, challenging other aspects of the trial court's decision.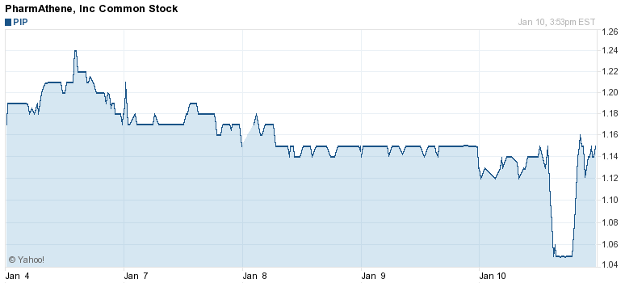 Investing Insights: Should Boston Scientific Be Trading Higher?