Cisco Systems (NASDAQ:CSCO): Closing price $21.02
Cisco sells its Home Networking Business Unit, along with its proven products, tech, Linksys brand, and talented team, to the private-equity firm Belkin, based in Playa Vista, California, with operations and sales in more than 100 countries. The firm has worldwide operations, and its headquarters are located in Irvine, California. Terms of the transaction were not divulged, but it should close in March.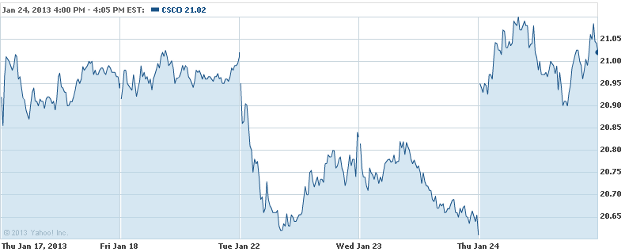 Markets are at 5-year highs! Discover the best stocks to own. Click here for our fresh Feature Stock Pick now!