Google (NASDAQ:GOOG): Closing price $785.02
On Friday, a Washington, D.C. federal appeals court is hearing arguments in regards to a basic question that has confounded the tech industry for almost two decades — At what time or situation can a piece of software be patented? Two sides have lined up on the matter and Google, Facebook and Intuit (the Big Tech Boys) significantly believe that the Patent & Trademark Office has already issued too many software patents in recent years. The group wants to see courts apply more rigorous criteria when reviewing them. Opposing this view is IBM along with others, such as patent trolls, who say that too many standards being ratcheted up will cut into innovation.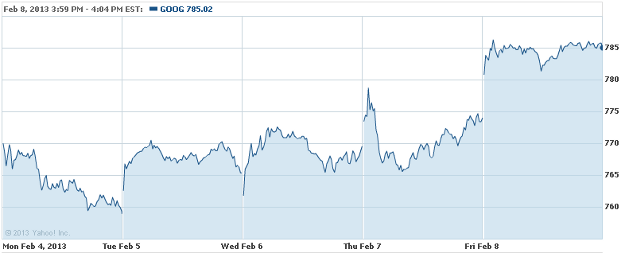 Are these stocks a buy or sell? Let us help you decide. Check out our Stock Picker Newsletter now.