Google (NASDAQ:GOOG): Current price $757.39
Last week, Google submitted an application to the FCC, requesting an experimental license through which to create an "experimental radio service" within a radius of two miles, which would cover its headquarters in Mountain View. The firm wants to create an experimental wireless network, which some analysts believe could be a harbinger of the creation of dense and superfast Google wireless networks elsewhere that would permit people to connect to the Web employing their mobile devices.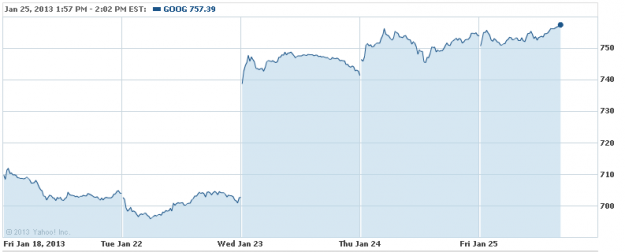 Are these stocks a buy or sell? Let us help you decide. Check out our Stock Picker Newsletter now.