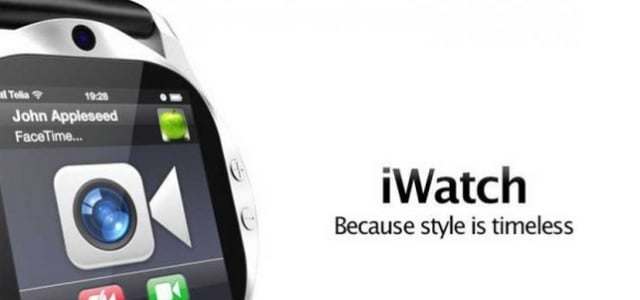 Some industry watchers have criticized Apple's (NASDAQ:AAPL) leadership for a perceived lack of innovation since the death of legendary Apple CEO Steve Jobs. Apple's senior vice president of marketing, Philip Schiller, addressed those critics when he unveiled the radically redesigned Mac Pro at this year's Worldwide Developers Conference. "Can't innovate anymore, my ass," said Schiller, wryly. Meanwhile, CEO Tim Cook has hinted about "some amazing new products that we will introduce across 2014." Here are five products that Apple may unveil next year.
1. Wearable tech product: iWatch
There have been persistent rumors about an upcoming Apple wearable tech product ever since a Chinese supply chain source suggested that the Cupertino, California-based company was interested in a developing a smartwatch last year. Earlier this year, well-connected Apple commentator Mark Gurman at 9to5Mac cited sources that reported Apple had already assembled a wearable tech product development team that included medical sensor specialists, fitness professionals, and battery efficiency experts.
More recently, Apple Insider uncovered an Apple patent filing that outlined a Bluetooth-based wireless tech that would be well suited for a small wearable tech device like an iWatch. Another recently published patent uncovered by Patently Apple described a flexible OLED display tech that could also be incorporated into a smartwatch. According to DisplaySearch analyst David Hsieh, Apple will release its long-rumored iWatch in the fourth quarter of 2014.