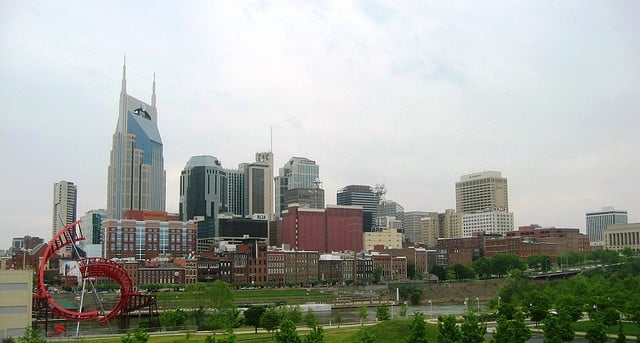 Nashville may be known as Music City, U.S.A., but it is undeniably most famous for its historic and still-thriving country music scene, specifically because Nashville is the home of the Grand Ole Opry. The historic honky-tonks lining Broadway in downtown Nashville still cater to country-music lovers, with bands often sprinkling their sets with hits from Grand Ole Opry legends like Patsy Cline and Hank Williams Sr., and the city is the ultimate tourist destination for country fans the world over.
For many years, Nashville's rock 'n 'roll scene suffered from what's been referred to as "the Nashville Curse," which refers to the fact that no rock bands from Nashville sold a million records between the '80s act Jason and the Scorchers and Paramore's Riot!, which was released in 2007. Since the Nashville curse was broken, many musicians and music industry executives have reevaluated the idea that Nashville is just a country town.
It would be easy to visit Nashville as a tourist and still think that the scene in the city is dominated by country music, but in recent years, some well-known rock and roll bands have relocated to the Southern city, building recording studios and record stores and dragging musician friends with them to create one of the most diverse music scenes the city has ever supported. Here's a list of five bands and musicians that prove Nashville isn't all about country music.