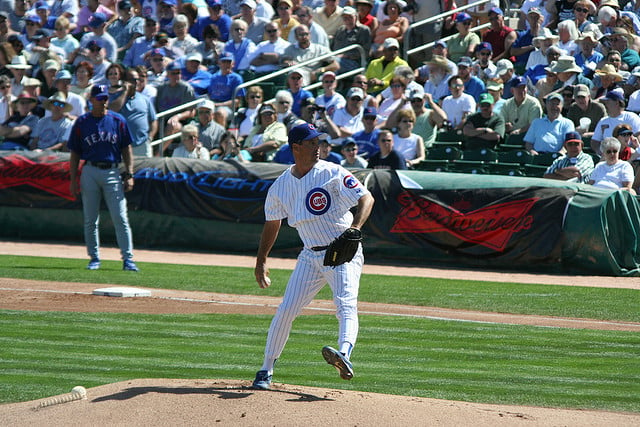 Unlike last year, there are plenty of stars qualified to be inducted into the Baseball Hall of Fame this year, but that doesn't mean more than one will take the stage in Cooperstown this summer. Some believe up to five players could be enshrined in the Hall of Fame in 2014 by the Baseball Writers Association of America, but don't get too excited, because SportingNews highlights that despite the packed score card, Bill Deane, former research associate at the Hall of Fame, still only believes one man will be elected by the association next summer, and his name is Greg Maddux.
According to SportingNews, Deane has been predicting voting results for more than three decades, and boasts a fairly reliable record for accurate forecasts. He believes Maddux will get 94 percent of the vote and "make it to Cooperstown easily" while Tom Glavine, Frank Thomas, Craig Biggio, and Jack Morris will all fall short with a voting percentage of 63, 61, 61 and 58 percent, respectively.
Not all baseball writers agree with Deane's forecast, as SportingNews national Baseball writer Jesse Spector recently wrote, "if Thomas doesn't get in, the system is broken," but fans everywhere are still crossing their fingers that the voting this year will go off without a hitch, and the system behind the Hall of Fame enshrinement will continue to have meaning. If Deane is right, and Maddux musters 94 of the vote, he will join the elite in Cooperstown and call it a day. However, he still won't slide in front other Hall-of-Fame greats, as many other players already enshrined have ranked up voting percentages as high as 98.84 percent, and today we're highlighting 5 of them. According to statistics from Baseball Almanac, here are the five baseball Hall-of-Famers with the highest BBWAA voting percentages.