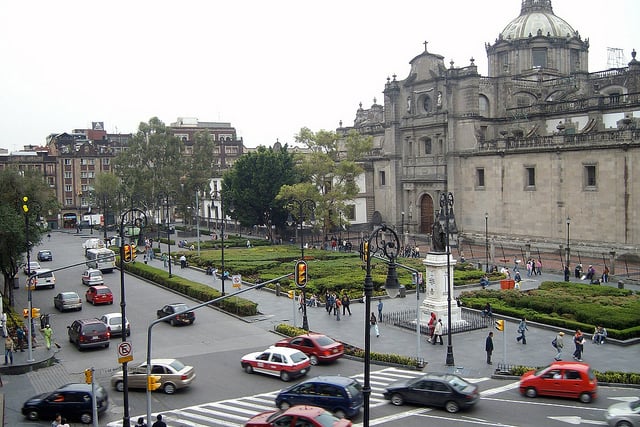 On paper, Mexico City has the odds stacked against it. The city's reputation as a crime-riddled urban jungle enveloped in throat-searing smog generally precedes its unsung spirit as an authentic and dynamic metropolis. Over the last decade, Mexico City has been in the throes of a renaissance thanks to the work of former mayor, Marcelo Ebard, who during his six-year term (2006-2012) became the poster child for green city renewal. Mexico City is now cleaner and safer than many of its U.S. counterparts — the city of 20 million has a murder rate below that of Washington, Detroit, and Chicago.
The charismatic new mayor, Miguel Angel Mancer (also known as 'the Golden Bachelor'), assumed the role of Ebard's green and clean successor in December 2012. While Mexico City has more than its fair share of world-class museums and galleries, the city's allure resides in its spirited commingling of high-brow and low-brow pursuits. You can let days unfold without a script, sip a little too much tequila in a century-old cantina populated with leather-faced men in cowboy boots or enjoy philosophical chit chat on a white leather chaise in a design bar that feels more Soho than Soho.
From the superb art collections and designer shopping of Polanco to the edgy bohemianism of Roma, each neighborhood ripples with intoxicating rituals and feverish festivals that can transport you to an otherworldly realm in a heartbeat and bring you back just in time for haute cuisine at one of the city's exquisite restaurants.