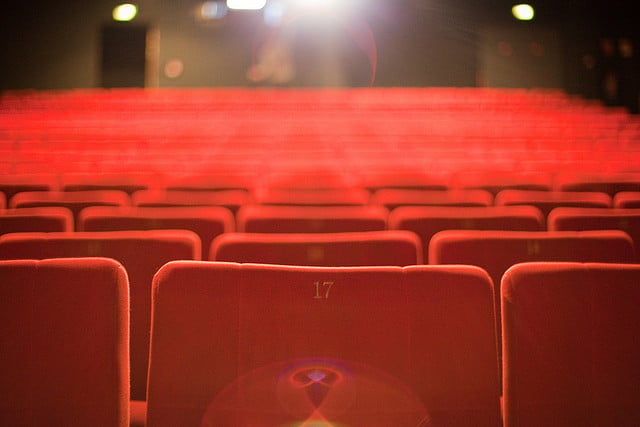 Two major studio films saw their release dates pushed back on Tuesday. Sony (NYSE:SNE) and 20th Century Fox's (NASDAQ:FOXA) The Monuments Men was rescheduled for release in February, while Paramount Pictures's (NASDAQ:VIA) The Wolf of Wall Street saw its release moved to December 25 — the latter of which seemed likely to be delayed until 2014 in recent weeks.
The continuous shifting of release dates this year led The Hollywood Reporter's Scott Feinberg to write, "In the decade-plus that I've been covering Oscar races, I've never seen anything quite like this year, in which major awards hopefuls have been dropping like flies." Indeed, the constant changes in film release dates this awards season seem unlike any year in recent memory. While studios have nearly unanimously blamed the shifts on a need to complete the films, Feinberg writes that high-level industry insiders say there's another big reason for the topsy-turvy release schedule: fear.
Feinberg said in his analysis that 2013 "has shaped up to be such a competitive year that some distributors would rather hold their films until the next cycle in the hope that they will stand a better chance of getting noticed." Though studios have often taken the opposite strategy, rushing to release films during awards season due to lack of strength – Feinberg points to Million Dollar Baby in 2004, Letters From Iwo Jima in 2006, and Crazy Heart in 2009 as examples — things are far different in 2013. "This year, after assessing the field, distributors are running in the other direction," Feinberg said in The Hollywood Reporter.
With that in mind, here are five films that have had their release dates shifted or withheld, and how the decision could impact the films.