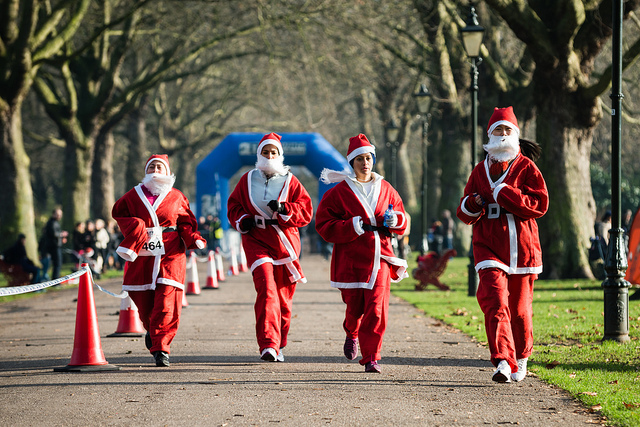 The holiday season is in full swing, and for many that means visions of Christmas decorations, traditions, family get-togethers, and cookie baking are the only things dancing in their heads. Taking a page from Andy Williams's book, it's the most wonderful time of the year, but for some, it's unfortunately also the one that they dread the most — and that's because Christmas cookies can just about kill any dieter's dream.
Not everyone is looking forward to going into the new year with a little extra padding around their waists, but luckily, not everyone has to. You can have your Christmas cookie and eat it too, you just have to exercise when you can and stay extra conscious about avoiding the lazy lane.
The holiday season is definitely not a time when revelers have a lot of time on their hands, but some exercise is better than no exercise, and today we're outlining ways you can squeeze in sweat sessions between the parties, gift wrapping, and baking that still needs to be done. So sit back and buckle up — there's no need for your belly to shake like a bowl of jelly this holiday season. Take advantage of these strategies to squeeze in exercise and there will be no need to start off 2014 with new resolutions, because you will have jumped on the exercise bandwagon early. Here are six easy ways you can stave off the holiday belly and still have fun doing it.