Tesla Motors (NASDAQ:TSLA) CEO Elon Musk took center stage at the D: All Things Digital technology conference on Thursday and unveiled his plans to triple the automaker's Supercharger coverage area this month. Musk also promised that by the end of 2013, Tesla car owners will be able to drive from Los Angeles to New York using only Superchargers.
It sounds like a good deal to just about any driver, and especially to overly mobile ones. But as with all cases, consumers want to know the facts before signing their names on the line. Here is all you need to know about the Tesla Supercharger:
1. What is a Supercharger?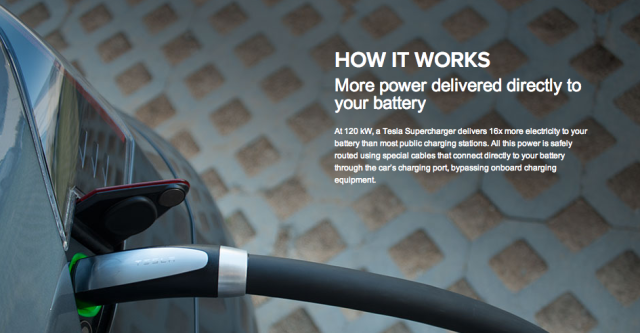 Let's start with the basics. A Supercharger performs the same function that a Tesla owner's ordinary electric current at home does, but it serves to ameliorate the stress users may face when driving far distances across cities, fearing that their vehicle will run out of power. Superchargers provide a full charge in a little under an hour, and are strategically placed between cities and well-traveled highways to allow owners to drive from station to station with minimal stops and little anxiety.