Warner Bros.'s (NYSE:TWX) Gravity broke the record for October openings last weekend with a $55.7 million domestic take and the sci-fi thriller is showing no signs of slowing down. It's moving into its second weekend at the box office amidst strong word of mouth and impressive weekday numbers. Here's a look at how the box office is shaping up this weekend.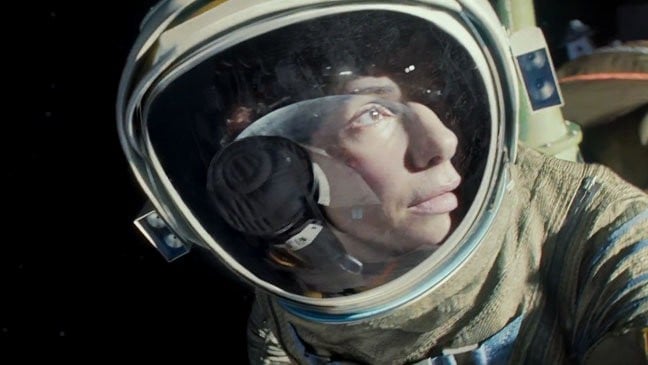 1. Gravity (Warner Bros.)
Projecting Warner Bros.'s Gravity as the top film at the box office this weekend is just about the surest bet one can make this week — the only question is how much money it will make in its second weekend in release. Alfonso Cuarón's space epic has garnered stunning critical acclaim and powerful word of mouth since its release.
If it wasn't clear last weekend just how strong Gravity's legs are at the box office, Variety reported on Wednesday that the film grossed an unheard of $6.6 million on Tuesday — unheard of both because it was a Tuesday work-day and because October releases don't historically have the muscle of summer releases or later fall releases. So far, Gravity has grossed $68.4 million domestic and $35.8 million overseas — the latter of which is set rise sharply when Warner Bros. expands to over 27 markets over the next month. However, the domestic numbers for Gravity are set to have consistent box office strength in the run up to the Oscars.