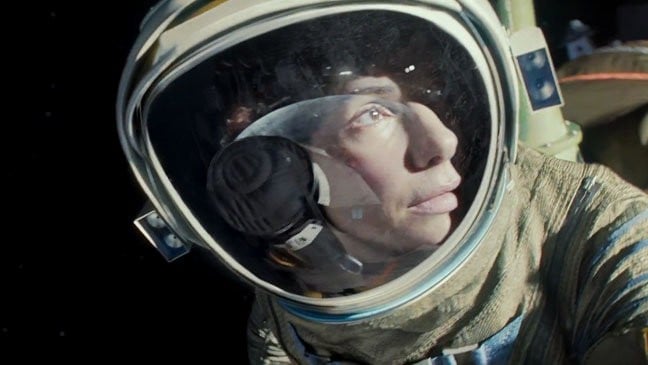 Warner Bros.' (NYSE:TWX) Gravity is set to take number one at the box office for a second straight week with an estimated $44.3 million gross, blowing past Sony Pictures' (NYSE:SNE) thriller Captain Phillips, which is set to generate a solid $26 million.
The $26 million projection for Sony's Captain Phillips, which stars Tom Hanks and tells the true story of the 2009 MV Maersk Alabama hijacking by Somali pirates, is actually slightly higher than what the industry analysts had expected from the film. Sporting sterling reviews and a CinemaScore of A, Captain Phillips is performing well despite going up against Gravity, which has become one of the year's biggest movie events.
But it is impossible to overstate the fierce attention that Warner Bros.' film has generated. Originally projected to take upwards of $35 million in its second weekend, Gravity continues to exceed industry expectations as the film is poised to outpace what appeared to be generous projections by almost $10 million. While the film will easily take first at the box office this weekend, it appears likely that the film could play number one at the box office for three, maybe even four straight weekends.
With this in mind, does Gravity have a shot to make the cut when it comes to the all-time list of films with the most consecutive weekends in a row at number one? Once you see the list, you'll understand why it's not very likely.  Though it may have a good run if it has hit on some of the traits the made the following films a huge success.