For years, Japanese automakers have dominated the headlines of Consumer Reports as they — typically, in the past — have offered cars that fall on the convergence point of value, performance, economy, and reliability. However, after this last bout, it seems as though some are losing their edge.
While Toyota's Lexus division fared quite well, it — and long-time CR favorite Infiniti – struggled to keep their positions against renewed competition from America and Europe. To drive that point home, here are some Japanese models that didn't fare so well this time around and scored too low in the slew of more than 50 tests to qualify them for the Consumer Reports recommendation.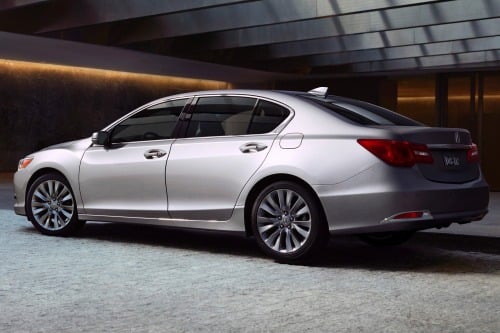 5. Acura RLX
With a rating of 74 from Consumer Reports, the Acura (NYSE:HMC) RLX doesn't seem like it scored too terribly. However, CR notes that being a luxury car, the RLX is held to a high standard, and while the new RLX has "some good points" (powerful, spacious, and comfortable), it fell well short of its luxury competitors, mostly in ride and handling.