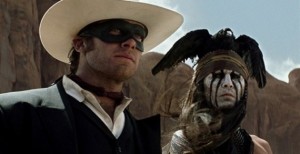 The box office disaster of The Walt Disney Co.'s (NYSE:DIS) The Lone Ranger is causing many onlookers to discuss what it might mean for the immediate and long-term future of Hollywood film-making. The film is currently sitting on a worldwide box office yield of $119,101,000 on a $215 million production budget and stands to lose much more for Disney.
While it's still possible that the film could make somewhere close to its production budget back, this doesn't take into account the enormous amount of money spent on the film's marketing — a number often overlooked, which now frequently eclipses the amount spent on the production of a film itself. Worldwide marketing for The Lone Ranger is reportedly about $175 million, which means the total cost for the film is over $400 million.
Cowen & Co. analyst Doug Creutz predicted a $100 million loss for Disney, but now insider sources are telling The Hollywood Reporter that the number might rise to nearly $150 million. "It's very disappointing," Dave Hollis, Disney executive VP worldwide distribution, said. "Everything was perfect on paper, so today was incredibly frustrating."
Now that that everyone is talking about The Lone Ranger as being one of the biggest box office bombs of all times, is that actually a fair statement? Here are five of the biggest recent box office disasters and how they stack up with Disney's The Lone Ranger.
5. How Do You Know (2010), Sony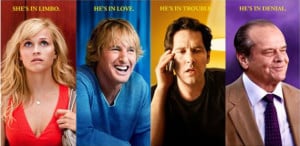 Columbia Pictures, owned by Sony Corp. (NYSE:SNE), released the romantic comedy How Do You Know in 2010. The film cost an estimated $120 million to produce and grossed only $48,668,907 at the worldwide box office.
If that production cost for a romantic comedy causes you to raise your eyebrows, you're not the only one. The film, which starred Reese Witherspoon, Jack Nicholson, Owen Wilson, and Paul Rudd, reportedly had $50 million tied up solely in actor salaries with the rest of the budget ballooning due to director James L. Brooks' slow and meticulous production pace.
The film also had an unfortunate release date that coincided with Tron: Legacy, Gulliver's Travels, and Yogi Bear. Still, the film should have had no competition in the romantic comedy genre and Sony reportedly believed the large budget film would do similar business to the film It's Complicated, which made almost $220 million worldwide the previous winter.
It didn't.