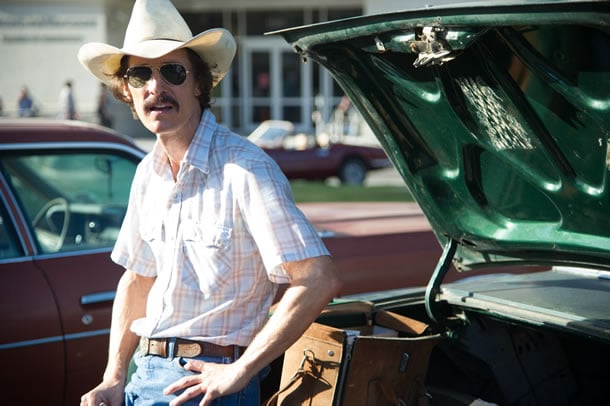 The independent true-life drama Dallas Buyers Club is set to arrive in theaters this weekend, and if you believe the industry whispers, the film's star Matthew McConaughey could be on his way to his first Academy Award nomination for Best Actor.
For McConaughey, his recent string of critically acclaimed roles is a testament to his impressive turnaround after being type-cast as a romantic lead through most of the 2000s. And the incredible thing is that his performance in Dallas Buyers Club is not even his best of 2013, according to some critics.
Dallas Buyers Club stars McConaughey, Jared Leto, Jennifer Garner, and Steve Zahn in a true story about a Ron Woodroof — a homophobic drug addict diagnosed with HIV in 1986 who would later form the Dallas Buyers Club in order to supply HIV positive Americans with anti-viral medications not yet approved for use in the United States by the FDA. Woodroof's actions would lead him to a war with the FDA and pharmaceutical companies while becoming a positive force in the AIDS crisis that plagued the gay community in the 1980s and early 1990s.