Not too long ago, General Motors (NYSE:GM) pulled the curtains back on the redesigned Chevrolet Tahoe and Suburban, and the corresponding GMC Yukon and Yukon XL. It was only natural, then, that the other large SUV in General Motors' lineup was going to undergo the same kind of cosmetic transformation. It has — and will be revealed on October 7 in New York.
The Cadillac Escalade has long been a cornerstone of the American luxury SUV scene, though for much of its life, it played the role of a Chevrolet gussied up in a nice suit and new jewelry. However, General Motors has been getting better about setting the Escalade apart from the pack, and it's expected that the 2015 model will be the furthest divergence yet from its more utilitarian brethren.
However, in the meantime, the luxury market for SUVs has gotten increasingly competitive, as more automakers find the combination of spacious, voluminous vehicles, and leather and wood trim to be a profitable venture.
Here's a snapshot of what the new Escalade will be going up against upon its release. To scout out its potential rivals, we used the base price for the 2013 model — around $63,745 — and the top-spec hybrid version, weighing in at $87,670 as a range for comparable SUVs. The following vehicles are not ranked.
1. Land Rover Range Rover Sport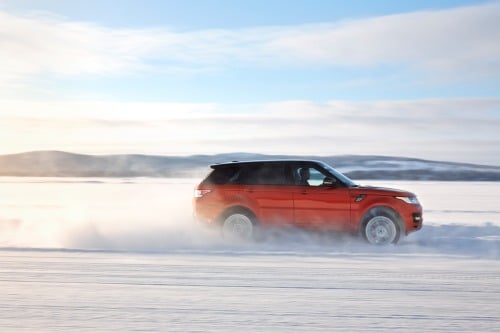 Starting at $63,495, the Land Rover Range Rover Sport is right on par with the Cadillac as far as pricing is concerned. The 2014 Range Rover exchanges Land Rover's blocky, square styling for a sleeker, more streamlined appearance, but we imagine that its off-road prowess lives up to Land Rover's legendary reputation. Buyers can also spring for the LR-V8 Supercharged 5.0 Liter Engine option, good for 510 horsepower and 461 pound-feet of torque.