The Girl on Fire is back — and aiming for another shot at box office success. The Hunger Games: Catching Fire opens in movie theaters nationwide on November 22, 2013, and Lionsgate is hoping it will eclipse the $408 million success of its predecessor, The Hunger Games, by bringing fans and newcomers alike to see what happens next in Panem.
Whether you're new to the wildly successful film franchise, or counting down the seconds to your midnight showing, here are five things that will keep you glued to your seat when you see the sequel.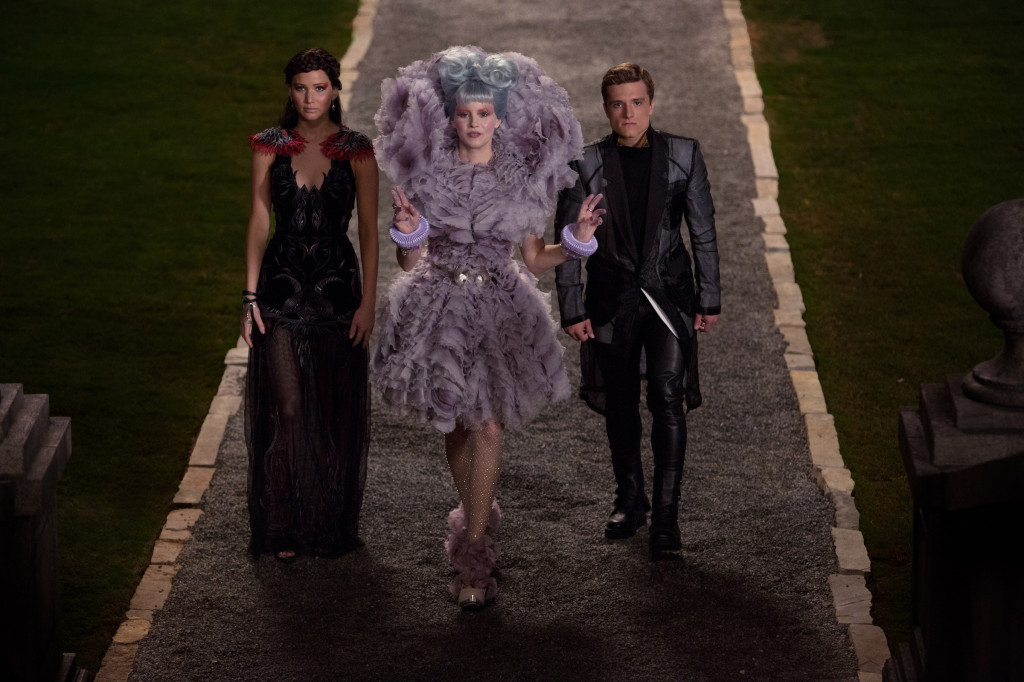 1. A Slicker, More Stylized Panem
In The Hunger Games, we got our first glimpse of Panem, a post-apocalyptic version of the United States. Director Gary Ross' take on the futuristic Capitol and impoverished District 12 was gritty and subdued.
This time around, we'll experience some of author Suzanne Collins' most memorable scenes and settings through the eyes of Director Francis Lawrence. While he's stayed true to the foundation set by Ross, early reviews are praising the new director for bringing "a much stronger sense of style" to the sequel. With a tour through the districts, a lavish ball at the Presidential Palace, and another round of the Hunger Games set in a treacherous tropical landscape, the promise of "a darker, more drastic, and suitably thrilling" experience should excite fans and casual moviegoers alike.