"This is our award that picks one vehicle — or a line of vehicles — that we consider to be the greenest new vehicle[s] launched for the new model year," John Voelcker at Green Car Reports wrote regarding its annual Best Car to Buy for 2014 award. "To be eligible," he said, "vehicles must be available for purchase by April 2014. At least one High Gear Media editor — preferably several — must have been able to drive and review the vehicle by December 1, 2013."
Further, the base price of the vehicle is capped at $60,000, allowing the editors to focus on mass-market vehicles and eliminate the ultra-luxury green machines that sell in such low quantities that their cumulative impact is negligible, Voelcker says.
Furthermore, Green Car Reports eliminates "any vehicle that does not achieve 30 miles per gallon combined or 80 MPGe on the EPA's testing cycle," Voelcker continued. "In specific cases, we will consider estimated figures for new vehicles, in light of their potential impact on the green-car market, before official ratings are released."
In the past couple of years, the Tesla (NASDAQ:TSLA) Model S, Toyota (NYSE:TM) Prius range, and the Nissan (NSANY.PK) Leaf have all been bestowed with honors. Here are the five finalists up for this year's designation. The following are ranked alphabetically.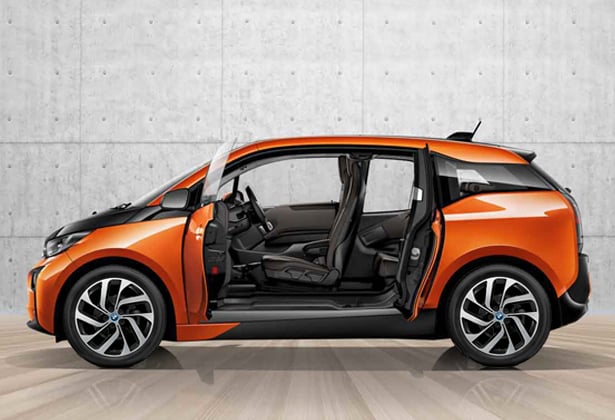 1. BMW i3
The i3 is BMW's first foray into the electric vehicle market, and it is meant to undercut the path being taken by Tesla by introducing a lower-end luxury electric car with a price tag south of the Model S's $70,000 base price. The i3 achieves this with a starting price of around $41,350.