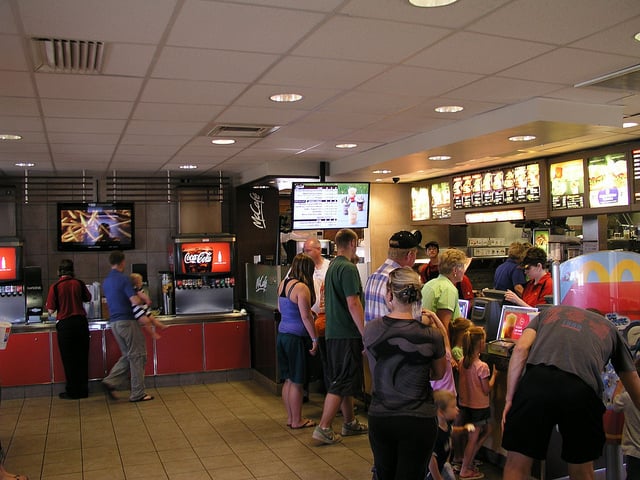 Fast food gets a bad rap, but giving in to a fast food restaurant doesn't have to mean committing to a 700 calorie-plus meal. Fast food can be many things, but it's nothing if not convenient, and sometimes pulling through the drive thru at these ubiquitous locations is unavoidable. Fast food chains are largely known for their greasy burgers and salty fries, but whether you want to believe it or not, places like McDonald's (NYSE:MCD) have things on their menus other than Big Macs.
In fact, thanks to an evolving consumer base and an increased demand for healthy food, fast food menus are now populated with healthful options more than ever, so if consumers want to eat healthy at these locations, all they have to do is ask (at the pickup window).
Today we're outlining some of the aforementioned healthy options you can now take advantage of at fast food chains like McDonald's and Burger King (NYSE:BKW), along with those at convenient restaurants like Panera (NASDAQ:PNRA), Chipotle (NYSE:CMG), and Starbucks (NASDAQ:SBUX). Next time you're in a time crunch but are still looking for some nutrition-laden fare, try these options as you roll around the drive-thru.