The luxury real estate market is a storied sector of the housing market. From beach houses in Florida to vacation homes on Long Island, New York, to the mansions of Hollywood, California, who hasn't looked on with envy at a multimillion dollar mansion on a movie or television show? In fact, who hasn't dreamed about owning such a bastion themselves?
These days, the luxury real estate market may just be as exclusive as it was in years past, but it has been expanding geographically, posting significant gains in markets such as Chicago, Boston, and Atlanta. This is indicative of the wealthy being less chained by location than in the past — once people have the money to buy their dream home, many are not willing to sacrifice location just because of where they have to work or where they have been residing their entire lives.
Drawing from Coldwell Banker Previews International's Luxury Market Report for the fall, let's focus the lens on six U.S. zip codes where large numbers of expensive homes are sold.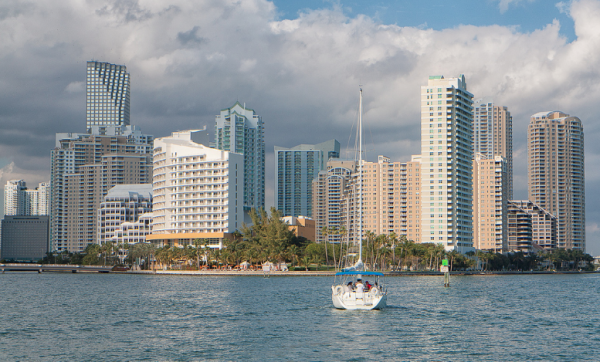 6. Miami Beach, Florida: 33139
The first spot on our list, Miami Beach, is certainly no surprise for those acquainted with the opulence of the area. In the 33139 region, 11 homes with a price ticket more than $10 million were listed or sold in the fall season. There's plenty to get excited about for residents of the artificial barrier islands, whether it's the sunny Florida weather, relaxing on the beach, or listening to the New World Symphony. Miami Beach is a prime destination for those looking to drop a spare buck or two — or a cool $10 million.