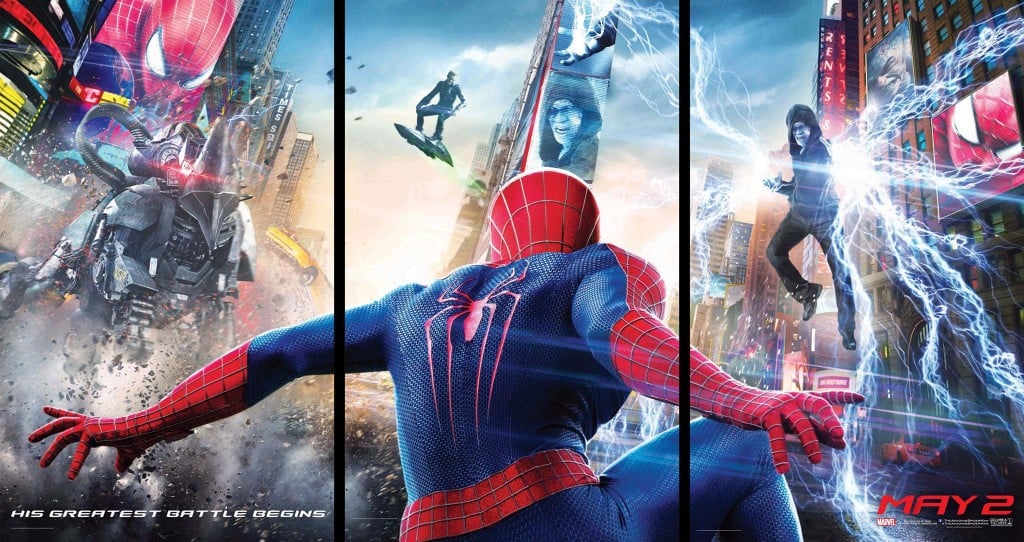 The first trailer for The Amazing Spider-Man 2 was released on Thursday and it's clear that Sony isn't interested in making the lead-up to the film's release next May a campaign of secrets.
Instead, the trailer revealed a torrent of information on the upcoming sequel while foreshadowing the upcoming films in the series, leaving fans buzzing about the future of the Spider-Man reboot series.
The Amazing Spider-Man 2 follows the events of the first film, 2012′s The Amazing Spider-Man, and sees Peter Parker firmly established as a superhero as he is forced to take on three villains at the same time. Directed by the first film's helmer Marc Webb, the sequel features the return of Andrew Garfield and Emma Stone, along with newcomers Jamie Foxx, Dane DeHaan, and Paul Giamatti. So what exactly did The Amazing Spider-Man 2 trailer reveal that has fans so excited? Here are the six biggest takeaways.