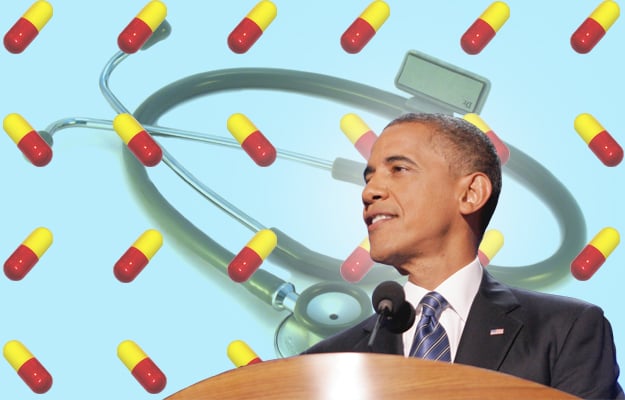 With 2013 come and gone, those in Congress are looking ahead at what the year will bring — unfortunately, the chance for party productivity doesn't look promising. The only thing the two parties in the House and Senate will probably have in common is the desire to make an impression on the voting public, especially swing states, and it's unlikely that commonality will bear fruit.
"They are going to start off with some fairly consequential actions, but after that they probably are going to end up with arguments that fit into 30 second attack ads," Jim Manley, previously an aide in the Senate, told the Los Angeles Times. Congress is set to return this week, and each party has at least a few goals for 2014 legislation. Let's take a look at what legislation might be seeing some attention in Congress this year, even those items that may ultimately come to nothing.
1. Healthcare
While it isn't likely to change much, bashing healthcare will almost certainly be on the list of congressional Republicans' goals, especially since it will be a hot-button election issue. According to Atlanta News 11, House of Representatives Majority Leader Eric Cantor (R-Va.) said that the healthcare reform law "is broken and cannot be fixed."
"Our efforts will be shaped by our desire to help protect the American people from harmful effects of this law," Cantor said in a memo, according to Atlanta News 11.
"It's already working. Republicans should get a life and start talking about doing something constructively," said Sen. Harry Reid (D-Nev.).
"Obamacare, Obamacare, Obamacare. That theme really works in the races — from the Northeast to the South to the Midwest to the West," Andrea Bozek, communications director of the GOP, told the Los Angeles Times.