As summer fades and days get shorter, students aren't the only ones combatting the back-to-school blues. Parents and adults, too, are kissing the lazy days of summer goodbye and gearing up for another work or school year. But what consumers view as an ending, the big names in the movie business see as a beginning, and that's why they are preparing to launch a strong fall lineup of films they hope will draw parents away from their kids' Friday night football games and up to the theater checkout counter.
The big stars of the business are all ready for another lucrative blockbuster season, and they are throwing out these highly anticipated films in the first weeks of September and October to remind parents and adults that an excuse to visit the movie theater isn't all that bad.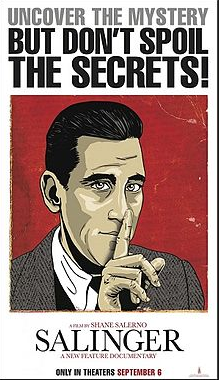 1. Salinger
First on deck is The Weinstein Co.'s Salinger, a film that follows the life of J.D. Salinger, the reclusive author of The Catcher and the Rye, who died in 2010. Directed by Shane Salerno, the film stars Philip Seymour Hoffman, Edward Norton, and Judd Apatow, and has been the subject of commentary ever since a handful of news sources found early access to the film in 2010.
Salinger hit theaters Friday and is expected to reel in significant figures for Harvey Weinstein, who acquired the film for his studio in February for $2 million. Its release date was specifically chosen so Salinger could be a candidate for the 86th Academy Awards, and many critics believe Weinstein will profit from the broadcasting of Salinger's life, even if some charge it comes at the cost of the author's privacy.