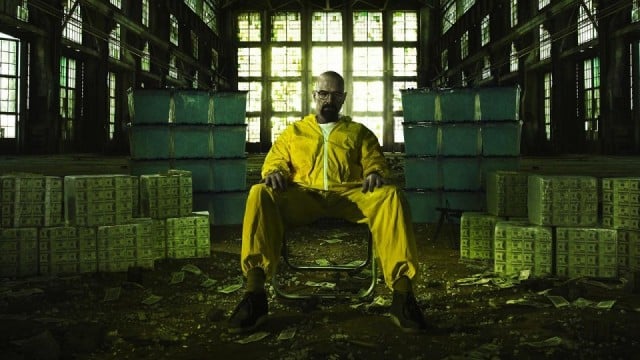 [Spoilers ahead. You have been warned.]
It's hard to believe, but AMC (NASDAQ:AMCX) and Sony Pictures Television's (NYSE:SNE) hit series Breaking Bad has finally come to an end. The days of cursing Vince Gilligan for ending an episode on an epic cliffhanger are over — as are the days of back-and-forth debates over what awaits Walter White and Jesse Pinkman at the show's conclusion. Now, the only question is where Breaking Bad will ultimately land in the pantheon of TV's most cherished series.
Of course, the discussion over how Breaking Bad will rank among the all-time best will surely have to wait until some of the dust settles, and the final episode — and season — are reviewed along with the first four seasons. There's no doubt that the show will be considered among the best dramas, but will it rise above TV classics like Time Warner's (NYSE:TWX) HBO series The Wire and The Sopranos, or even AMC's own Mad Men? That's a question that will be answered in time, but early signs are positive — that's for sure.
Now that Breaking Bad has officially ended, here are a couple of takeaways from the series premiere.