Generally, cars become enduring icons because they are great and boast a legacy of greatness that only gets better with each passing generation. However, cars can also become icons for different reasons: renowned for how bad they were, benchmarks of ugliness that go down in history as the comparison for all other ugly cars to be compared to.
Some cars are just so out there that they were doomed to the fringes of the market or were so bad that they became more famous for the disdain or confusion they generated than for the the actual car itself.
Here's a quick list of cars that have been generally frowned upon throughout history for one reason or another and have overall been the subject of scorn from the auto world just for existing.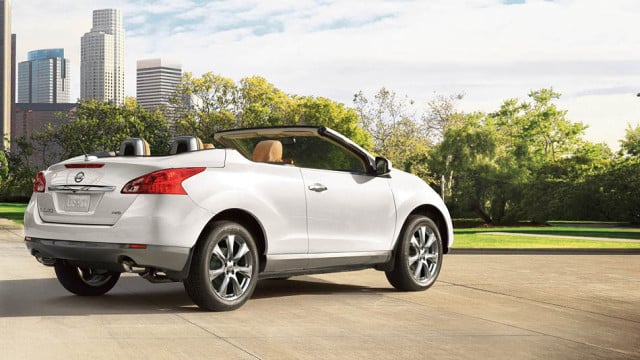 1. Nissan Murano CrossCabriolet
It's clear what Nissan's (NSANY.PK) engineers were trying to achieve with the Murano Cabriolet — sort of. Nissan was apparently going for the athleticism of a two-door sports car with the higher ride height and practical size of an SUV, but unfortunately, the Murano convertible achieved neither.
In Edmunds' testing, the CrossCabriolet came in a tad slower than its conventional sibling, and for that, the Murano convertible commands a price of more than $41,000. While Edmunds did feel that it offers ample practicality for a convertible, we can't help but feel like there are better options for one or the other.