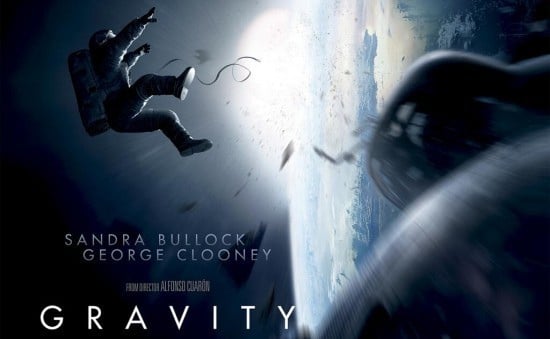 As soon as late next week, moviegoers will finally get to experience what Forbes's Scott Mendelson notes as possibly "the best film of 2013." Warner Bros.' (NYSE:TWX) Gravity, starring Sandra Bullock and George Clooney, is due out in theaters October 4, telling the story of two stranded astronauts struggling to survive in a damaged space shuttle.
After debuting at the 2013 Venice Film Festival in late August, the Time Warner film has received exceptional reviews and the director, Alfonso Cuaron, expects American and Canadian audiences to respond the same come October. Although a significant host of space films have hit theaters in the years leading up to the highly anticipated movie, some have performed better than others. Here's a reminder of 7 space films that pre-date Clooney and Bullock's break on the big screen.
1. Apollo 13 
One space film that many moviegoers don't need a reminder of is Universal Pictures' (NASDAQ:CMCSA) Apollo 13. The iconic film by Comcast, starring Tom Hanks and Kevin Bacon, tells the story of the 1970 Apollo 13 lunar mission and its astronauts' struggle to return home safely. Garnering significant critical acclaim, Apollo 13 ultimately grossed over $355 million worldwide at the theaters for Comcast and scored nine Academy Awards nominations. It also inspired many space films following its release.