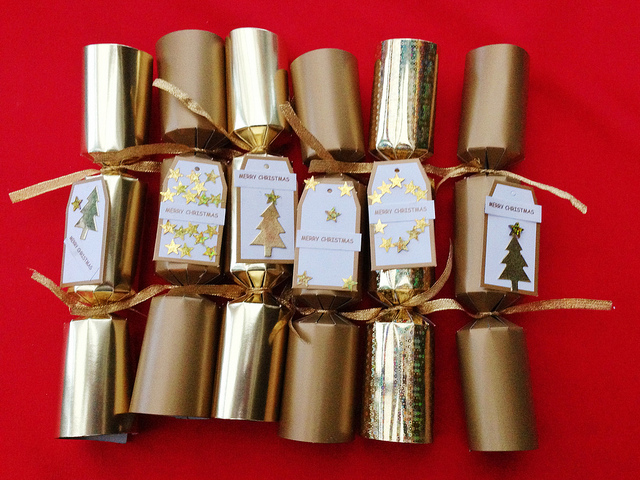 You don't need to have an Etsy shop filled with crafts to impress friends and family with homemade gifts this holiday season. With a little preparation and effort, you can pair food and craft to create a one-of-a-kind gift.
Either element can be as complex or a simple as you want. If you love crafting, but can't stand baking, use the wrapping techniques for store-bought cookies. If you're a baker and not a crafter, take ideas from the recipes that have limited involvement with the hot glue-gun.
Check out the following 7 ways you can give the delicious gift of food this year.
A Christmas cracker is traditional part of holiday festivities in the UK, but less popular in the U.S. The crackers are cardboard tubes that contain jokes or small toys. When pulled apart, it makes a popping sound. Martha Stewart's version takes the shape of a cracker, but instead, inside you'll find cookies or other treats. It is a great, easy, festive way to transport food during the holidays that can elevate a hostess gift or stand out on the dessert table.
You'll need: a plastic tube, cookies or candy, tissue or crepe paper, fast-drying glue (Stewart recommends Magna-Tac), and ribbon.
Directions: Print clip-art bands, and cut out. Fill plastic tube with cookies or candy; place caps on ends. Cut a 4-by-12-inch piece of tissue or crepe paper. Apply glue around 1 end of tube, attach paper, and wrap around twice. Secure end of paper with a dot of glue. Repeat at other end. Using scissors, fringe paper ends. Gather with ribbon; tie. Glue clip art around tube so it covers where fringed paper was attached.