Now underway is the Specialty Equipment Market Association trade show, more commonly known as SEMA. While auto manufacturers have several events per year to display new products — the New York, Tokyo, Paris, Geneva, etc. car shows — SEMA is meant to showcase the smaller companies that build components for automobiles.
More often than not, these additions greatly boost the performance of the stock vehicle, and the appearance at the very least. Major automakers also take the opportunity to show off the immense potential that their cars have, and display numerous vehicles that have been constructed in conjunction with aftermarket firms. Here are a handful of notable highlights from this year's SEMA show. The following is not ranked by any particular metric.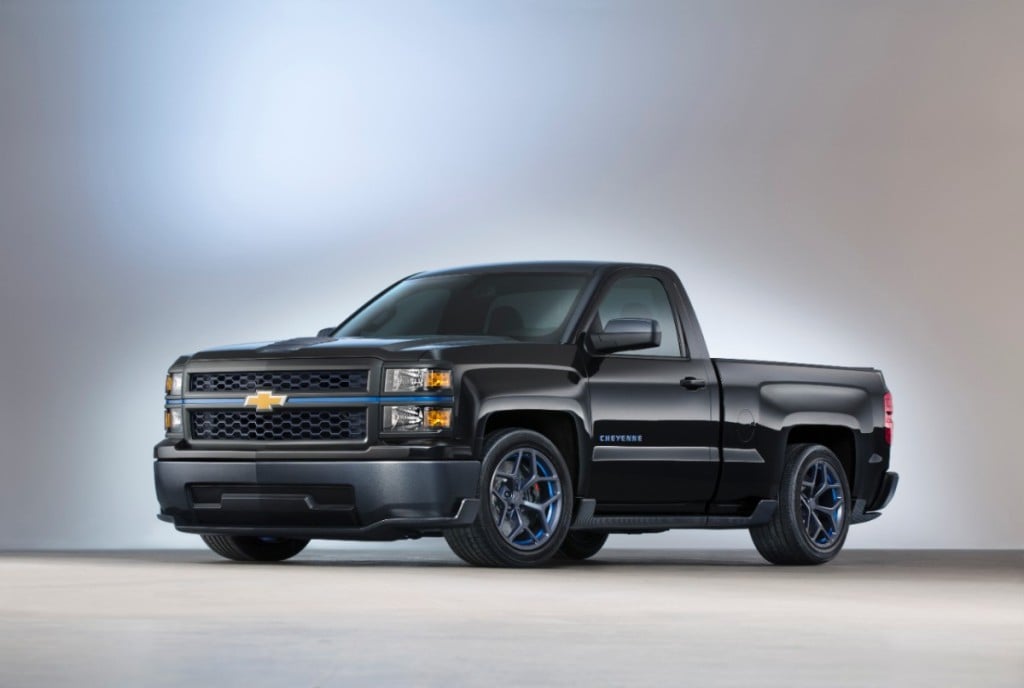 1. Chevrolet Silverado Cheyenne Concept

Unveiled on Monday, Chevrolet's (NYSE:GM) lowered, tweaked, and tuned Silverado Cheyenne harkens back to the glory days of high-performance trucks, which were bred specifically for the asphalt and when towing and ground clearance weren't the only priorities. The Cheyenne borrows several components from the new Camaro Z/28, and makes significant use of carbon fiber to help shed 200 pounds from its stock curb weight. Chevrolet didn't stop there; the brakes have been replaced in favor of a Brembo setup, while Chevy's EcoTec3 6.2-liter V8 engine has been enhanced with a high performance exhaust. All told, the Cheyenne should make it to 60 from a standstill in about 5.3 seconds.