Each year, Vincentric selects what it believes to be the best-valued cars for specific segments and awards them with the Vincentric Best Value Award. The initiative covers an expansive range of vehicles in both the consumer and fleet markets, and includes everything from the smallest micro-car to the largest pickups on the market.
According to its website, "Vincentric provides data, knowledge, and insight to the automotive industry by identifying and applying the many aspects of automotive ownership costs." Vincentric says its Dynamic Cost to Own database "is used by organizations such as AOL, Yahoo Autos!, Cars.com, General Motors, Toyota, Kiplinger's Personal Finance, Business Fleet Magazine, Mercedes-Benz USA, BMW of North America, and Fleet-Central.com as a means of providing automotive insight."
From the 15 vehicles categorized under the award-winning crossovers and SUVs segment, we've chosen eight standouts to highlight in this homage to all things cargo. The following entries are not ranked by any particular metric; you can check out all the awards here.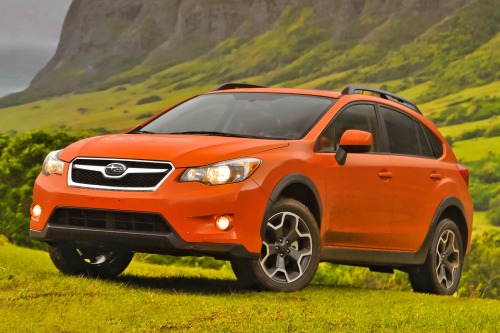 1. Entry-level compact crossover: Subaru XV Crosstrek
"Hats off to the Subaru XV Crosstrek for combining its debut in the automotive market with the 2013 Vincentric Best Value in America award," Vincentric said. The site commended the Subaru's low depreciation, insurance, and fuel costs, while adding that the Crosstrek narrowly beat out last year's winner, the Hyundai Tucson.