Fuel economy is perhaps one of the greatest selling points of a vehicle these days, if not the first factor that many buyers look to when shopping around for a new car (safety, too, is usually a big point of contention). Once someone has decided on a class of vehicle, it often comes down to which cars in that segment offer the best mileage and are less painful on the wallet at the pump; this mode of thinking has only become more common as the price of gas inches upward.
The U.S. Department of Energy tracks these statistics quite carefully, and it has released a list the most fuel-efficient vehicles in a range of different classes. Although the segment distinctions seem a little blurry, the list gives a good idea of the most fuel-efficient cars ranging from the Honda (NYSE:HMC) CR-Z to the Toyota (NYSE:TM) Prius V, and several in between. Here are the Department of Energy's picks for the vehicles with the best mileage ratings, excluding electric cars.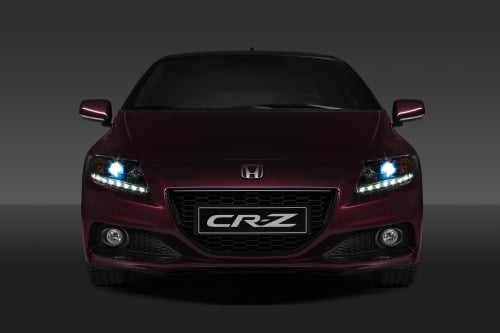 Honda CR-Z
Honda's hybrid CR-Z offers a sporty-looking, fuel-sipping compact that excels in city and urban environments. While its two-seat nature limits its practicality to a certain degree, the car manages 37 miles per gallon combined, and it is probably a lot more fun than others in its class.