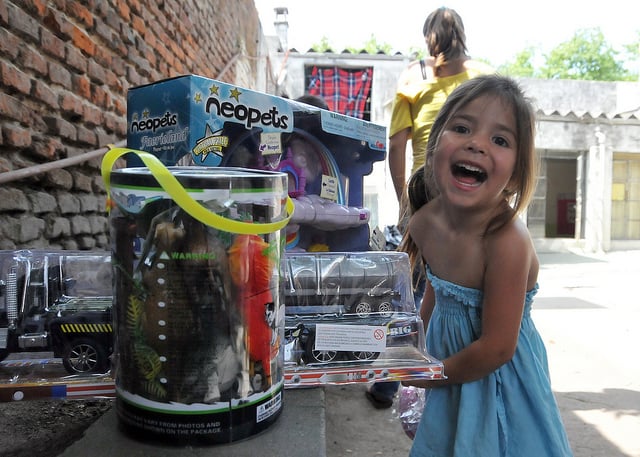 If you're planning on donating children's gifts this holiday season, whether it's through the Toys for Tots drive or similar charities, you might be surprised to find that toy donation drives come with their own sets of restrictions and guidelines for the kinds of items preferred. This is because some toys may provide health hazards such as choking; others may require adult assembly or batteries. Bottom line: the first goal when it comes to finding the perfect gifts for charity is simplicity.
But in an increasingly technology-driven landscape, a low-fuss toy isn't always the easiest or most common type of plaything to find at your local store. Any video or digital products are generally a no-go for charities, as are food toys, toys with liquid, or plug-in toys. War toys like guns or other weapons are also generally prohibited, even if Nerf remains a staple in most sports toy collections.
So what kinds of children's gift options are most likely to be accepted and appreciated by the children they will ultimately reach? Here's a list of eight gift options and some of their most recognized brands as a starting point. But make sure to double-check with your donation charity of choice to see if your gift meets their guidelines and remember that many organizations — including Toys for Tots — ask for unwrapped gifts.