For some, there is a fine line between what differentiates a "hypercar" from a "supercar." Ultimately, both definitions include vehicles that are at the top of their game and their league. Zero to 60 Times actually addressed the matter, and decided to identify hypercars as " as a top-tier supercar that bests all or most of the elements of standard supercars including, but not limited to, acceleration, price, rarity, handling, top speed, sound and appearance."
As impressive as machines such as Ford's (NYSE:F) GT supercar and Chevrolet's (NYSE:GM) range-topping Corvette ZR1 are, they don't quite match the levels of performance and sheer outrageousness that are being produced by small, independent skunkworks recently.
Around the world, there are small, boutique manufacturers building vehicles that can extract the most from the constantly evolving automotive technology landscape. In addition to pushing the known boundaries of performance, these cars are equally famous — or infamous, rather — for their astronomical price tags. Here are eight examples of such vehicles that will set the buyer back by at least seven figures.
1. Koenigsegg Agera R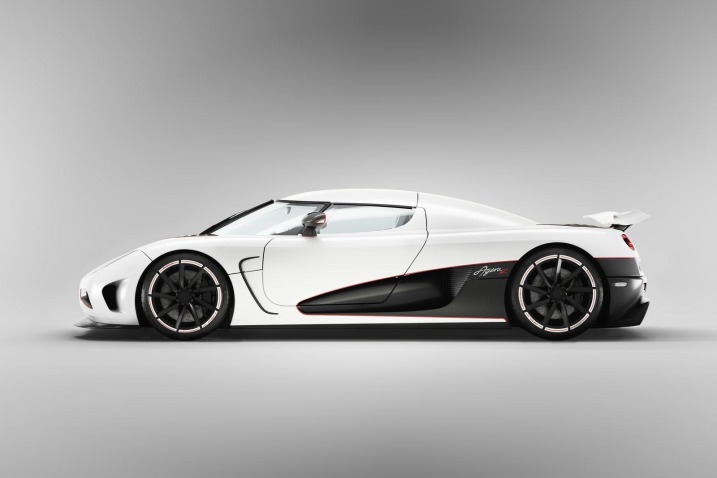 Hailing from Sweden, the Koenigsegg Agera R is a 1,140-horsepower monster, built by the boutique carmaker in an old jet hanger. The Agera R — a more potent variation of the Agera — uses a twin-turbo, 5.0-liter V8 that can make it to 200 miles an hour in 17.68 seconds, and can supposedly find its way to a top speed of a ridiculous 273 mph. Also, it'll run you about $1.6 million. Interestingly, the V8s used by Koenigsegg are deeply rooted in the 5.0 liter unit from Ford.