As far as utility goes, you can't beat a truck. Whether it's towing potential, cargo capabilities, or off-road prowess, there's a reason that trucks have been the best-selling vehicles across the country for a while now.
But let's say that you don't need a really serious truck for really serious work; rather, just one for towing from time to time, or moving the somewhat frequent object when the conventional car just won't cut it. In other words, you're not looking to sink a substantial amount of money into a range-topping iron mine-worthy vehicle.
Here are eight more affordable options, compiled by the folks over at Edmunds this year. Each price is based on the vehicle's MSRP; though it should be noted that this price is for the 2013-year base model, which may or may not be the trim depicted. However, for under $30,000, there are no shortages of quality options.
1. Toyota Tacoma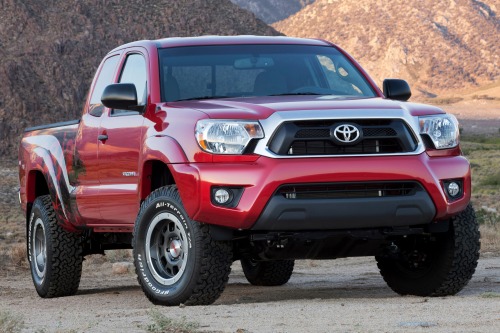 At $17,525, the Toyota (NYSE:TM) Tacoma is the most affordable new pickup available. Equipped with a 2.7 liter four-cylinder, the Tacoma wouldn't be a first choice for those needing to tow an extraneous amount of weight; but it certainly offers a capable, all-around option for those looking to spend as little as possible.