These days, having kids isn't necessarily a sentence for a minivan or SUV. While they've enjoyed immense popularity abroad for years, performance sedans are now catching on in America in a big way. Speedy, big-engine coupes will forever hold a special place in America's heart, but they do make traveling with kids somewhat difficult. Now, more family friendly sedans are being offered that feature the same kind of performance numbers found in their two-door counterparts. Whether you have $50,000 or $100,000 to drop on a new whip, you're well-covered in today's market.
Here are eight examples of some high-performance beasts that the entire family can enjoy.
1. Audi S6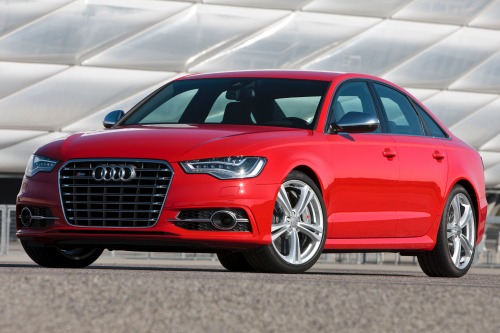 With few exterior features and cues setting the S6 apart from its little sibling, the A6, the 4.0-liter twin turbo V8-powered Audi (VLKAY.PK) S6 is a wolf in sheep's clothing. A healthy 414 horsepower and 406 ft-lbs. of torque will take care of zero to sixty-two in about 4.6 seconds. And although the power is slightly down from the previous model, the car is actually quicker than its predecessor, which packed a Lamborghini-sourced 5.2-liter V10. To account for the power loss, Audi has put the S6 on a diet, making the car lighter and more agile. Audi's diet plan isn't cheap, as you'd expect — the S6 goes for around $71,900.