Many have noted the discrepancy in pay, quality of position, and reputation between men and women in the corporate world. Though women have made strides in fields once dominated by men, there is still much work to be done, and it is rare to see a woman excel to the top eschelons of the business world. Let's take a closer look at 9 of the most powerful women in business.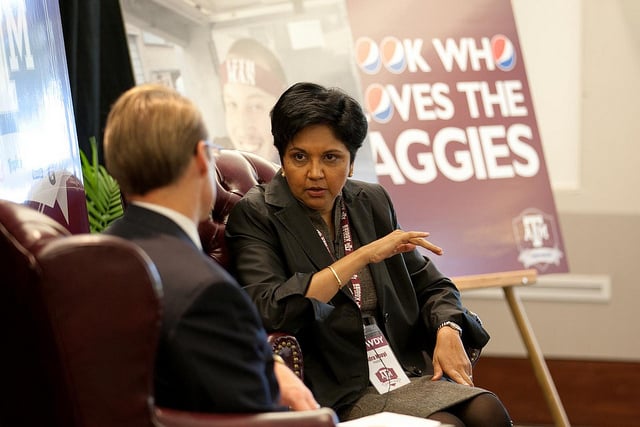 1. Indra Nooyi, PepsiCo (NYSE:PEP)
The Chair and CEO of PepsiCo, Indra Nooyi has shined during her time in the role. She has guided her company through the tough economic times that have occurred over the last four years, shifting her company into various types of food products that it never previously produced. PepsiCo has continued to be successful as a giant in the consumer goods industry as well.