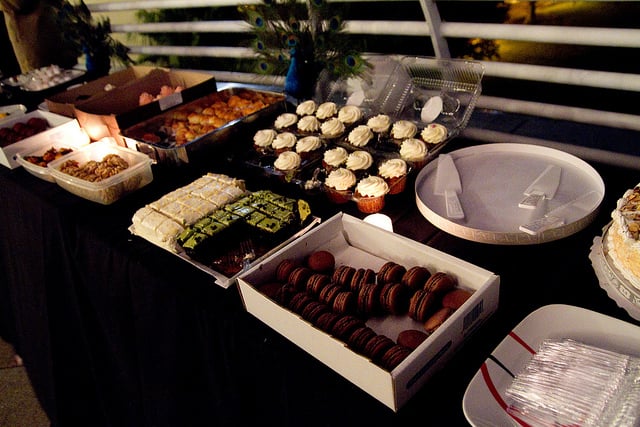 The holiday season can be a downfall for many dieters. Desserts, brunches, appetizers, and parties galore present multiple opportunities to feast on treats that aren't a gift to your health.
The statistics on holiday weight gain are all over the place, but the most accurate — and vague — are offered by the Cleveland Clinic. It says that "most adults gain some weight over the holidays." Weight gain and weight loss isn't a one-size-fits-all category. You may find you gain weight during the holidays are are looking to avoid that this year. Or perhaps you want to continue making smarter food choices, building strong, health-conscious habits.
Regardless of the reason, just because it's the holidays doesn't mean you have to give up on your health. The following are eight recipes that cut calories or use better ingredients to keep your diet on track through all the festivities this year.
1. Pecan pie cupcakes
A regular slice of pecan pie might set you back 500 calories and can be packed with fat. Making Food.com's pecan pie cupcake won't cut the flavor but will take the calories down to about 130 per serving.
Ingredients:
1 cup chopped pecans
1/2 cup all-purpose flour
1 cup packed brown sugar
2/3 cup butter, melted
2 eggs
Directions: Preheat oven to 350 degrees Fahrenheit. Combine all ingredients, mixing well. Spray a miniature muffin tin with nonstick cooking spray. Fill each 3/4 full and bake for approximately 18 minutes.