It wasn't that long ago that if you were looking for a quality, affordable car, there were several options to choose from, all under the $10,000 threshold. Unfortunately, it seems that those days are behind us, as the market's most affordable cars (in the U.S., anyways) start well into the double digits.
USA Today and www.kbb.com formed a list back in April of the cheapest cars by MSRP — costs of ownership and other options have not been factored in, though shipping costs have been. Here they are (note that the Ford Fiesta hatchback and sedan have been rolled into one post), the 10 most affordable cars by sticker price.
Note: the prices listed were taken from the USA Today article. Actual current prices may vary.
9. Hyundai Accent GLS Sedan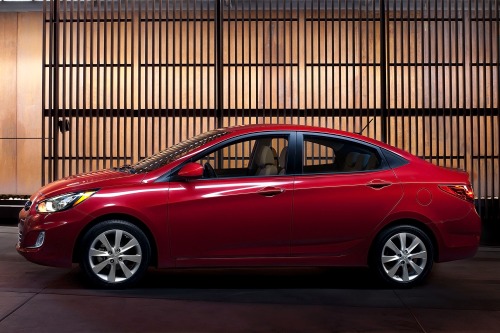 At $15,340, the Hyundai Accent is the most expensive-cheap car on the list. Its 138 horsepower won't be making the car a champion at the drag strip, but it does get nearly 40 miles per gallon on the highway.